Bee's Wrap Sustainable Food Storage- Assorted 3 pack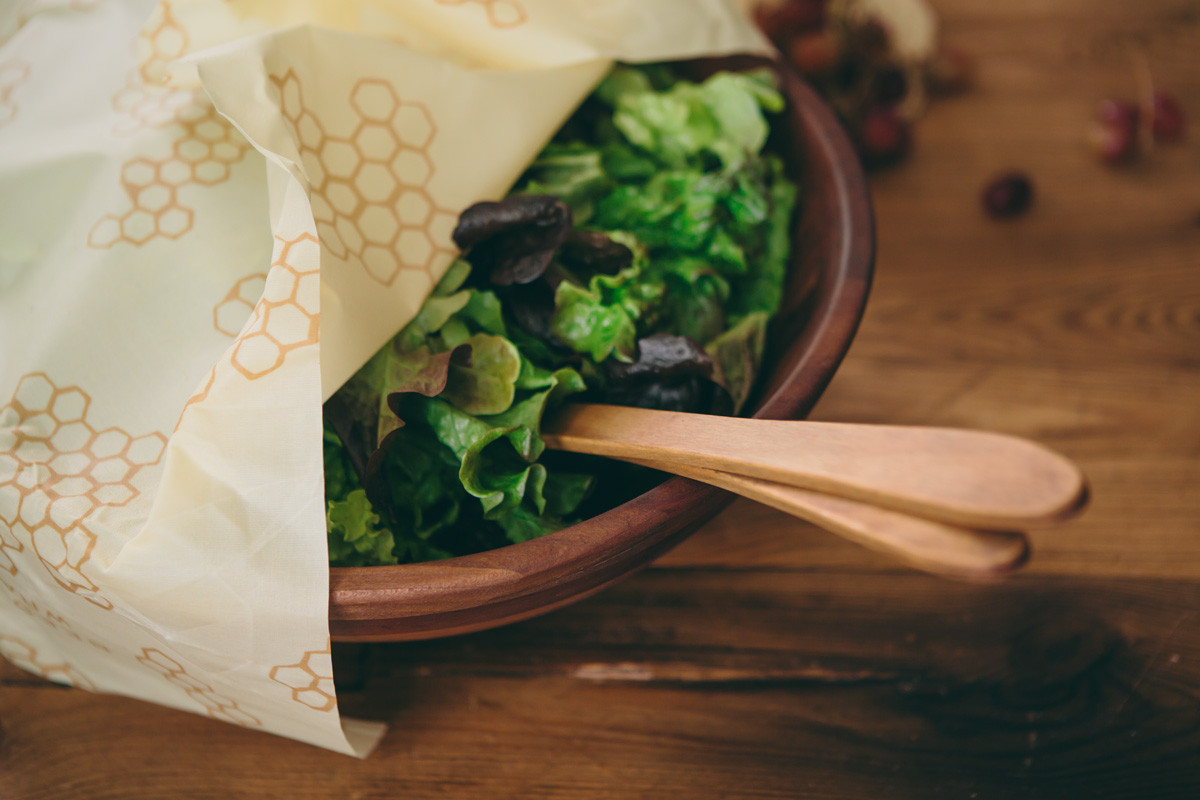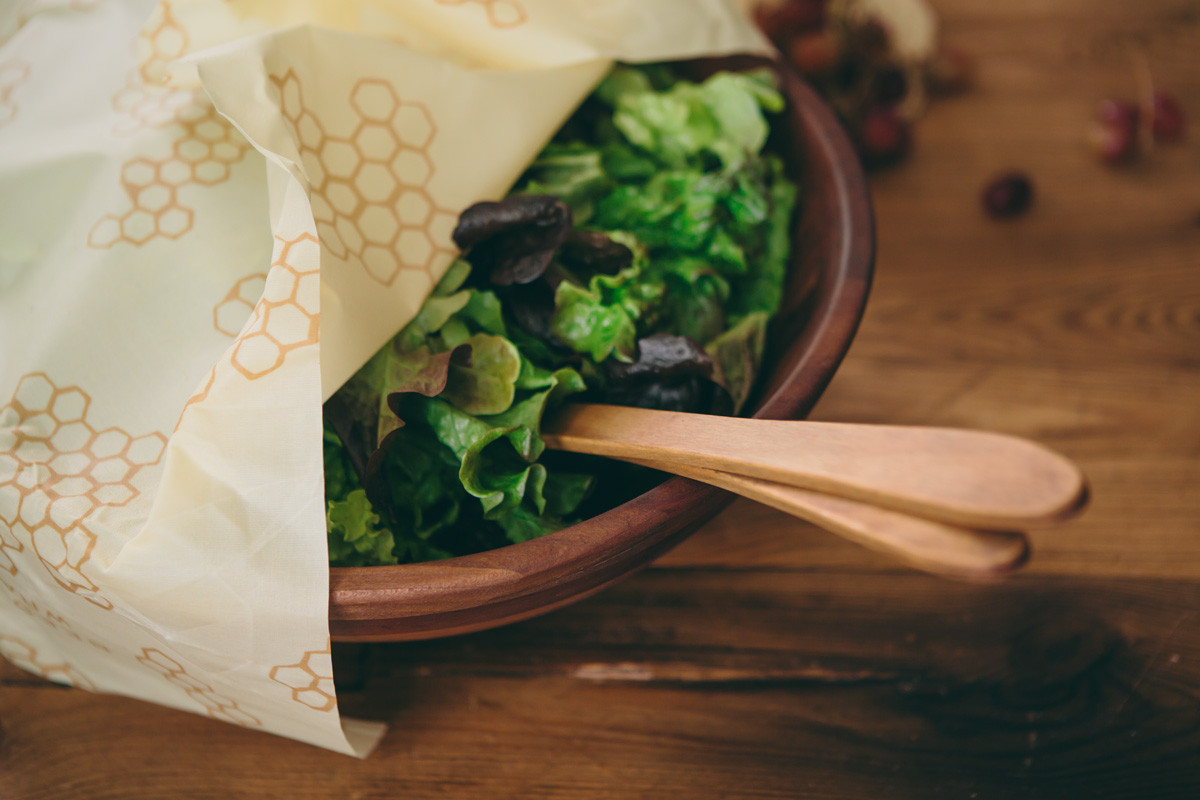 Bee's Wrap Sustainable Food Storage- Assorted 3 pack
Wrap bread, cheese, vegetables, or cover a bowl! Bee's Wrap® is the sustainable, natural alternative to plastic wrap for food storage.
Use the warmth of your hands to soften the wrap, create a seal, when cool the wrap holds its shape.
Reusable. Wash in cool water. Made of beeswax, organic cotton, organic jojoba oil and tree resin.
Assorted Set of 3 includes-
1 Small (7" x 8") wrap a lemon, avocado or small snack.
1 Medium (10" x 11") wrap cheese, carrots, herbs, or cover a bowl.
1 Large (13" x 14") wrap half a melon, greens, baked goods or cover a bowl.
How do I use my Bees Wrap?
Simply mold the Bee's Wrap to the top of your dish by using the warmth and pressure of your hands to create a seal. When the Bee's Wrap cools (within seconds) it holds its seal. Use the same method to wrap cheese, vegetables, bread, and baked goods. It is not recommended for meat.
How do I care for my Bee's Wrap?
Bee's Wrap lasts for up to a year with proper care and regular usage.
Does the Bee's Wrap have a scent?
Yes. When you first open your package of Bee's Wrap you will smell the beeswax. The scent will fade after the first few uses and washes, until you can no longer detect it. The beeswax scent will change with the season in which it was harvested. Beeswax carries the scent of the flowers from which the bees harvested pollen. Most of us enjoy the scent, but there are a few people who are more sensitive to beeswax and do not prefer it.
More Information About Bee's Wrap Sustainable Food Storage
Written by Sarah Kaeck, Founder of Bee's Wrap:
KEEPING YOUR FOOD FRESH FROM THE GARDEN TO THE TABLE!
Good food has always been central to our home life here in Vermont. We grow and preserve most of our vegetables, we milk goats, raise sheep, pigs and chickens. Our family life revolves around the garden and kitchen. But all of this food needed to be kept fresh and growing concerns about our environment and the health safety of plastic, made plastic no longer a viable option for food storage. As a stay at home mother of three I was also interested in bringing in additional income while staying home and available to my children.

This is where Bee's Wrap™ enters. Enchanted with all the shades of muslin, old flour sack, scraps of trimmings, lace, yarn, and given some invaluable suggestions from family and friends, I found that by coating it all in beeswax my creations became functional!

The combination of fabric infused with beeswax, jojoba oil and tree resin made for the perfect alternative to plastic for food storage. The antibacterial properties of beeswax and jojoba oil help keep food fresh and allow Bee's Wrap to be used again and again. Bee's Wrap evolved into a basic food storage product that was easy to clean and use, that we could make available to many people, not just our own households.

The comforting and uplifting scent of melting beeswax filled our home for months. Now, Bee's Wrap is made in its own shop by myself and some wonderful women. We are thrilled to be able to share this new product with you and hope you find it as useful and enjoyable to use as we do!
Thank you for visiting!

Sarah Kaeck